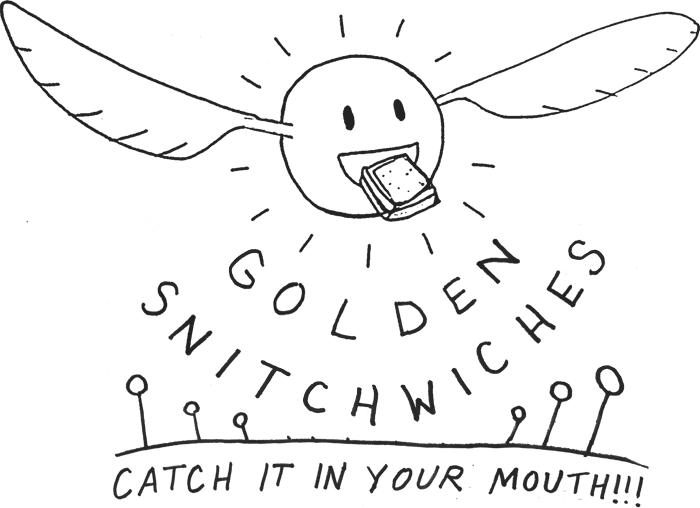 Q: What are Golden Snitchwiches?
A: They are a magical food designed to fill a void in a wizard's belly.
They are made of peanut butter and Golden Grahams and you CATCH IT IN YOUR MOUTH, just like Harry Potter did in his first quidditch match.
AVAILABLE AT
LeakyCon 2018
Dallas, TX, August 10-12, 2018
-----------
Snitchwich merchandise is now available online!
You can order some fine Snitchwich merchandise from our friends at DFTBA Records.
-----------
Follow @Snitchwiches on Twitter for updates on location and special offers.
Please leave us a review on Yelp.
-----------
Are you considering having a wizard food vendor at an upcoming event?
Contact HP4's Golden Snitchwiches about serving the official, unofficial sandwich of quidditch to your hungry witches and wizards.
Catch it in your mouth!
Email: snitchwiches (at) gmail (.) com
Twitter: @Snitchwiches